End of construction cleaning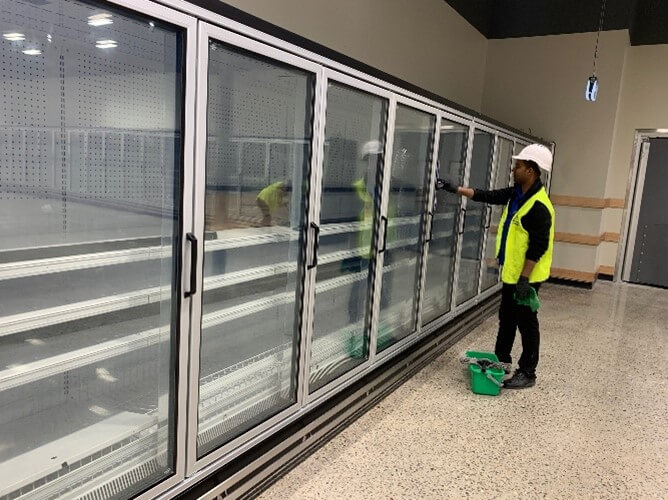 End of construction cleaning requires experienced professionals with the right equipment and products to do the extensive cleaning that is required at the end of the constructions process. At White Spot Group we have specialists' teams who are experienced in the methods required to remove builders dust, debris and dirt from floors, walls, ceilings, fixtures and those hard to reach areas. End of build cleaning is vastly different from standard cleaning and requires attention to detail, diligence and specialised equipment to provide the final finish to any building project.
At White Spot Group our construction cleaning crews are experienced in cleaning major commercial projects, such as shopping centres, major retail outlets, restaurants, office buildings, aged care facilities or strata complexes. Our staff are white card certified and received regular WHS training updates to ensure maximum safety and care for all workers. No matter what type of projects or the size of the project, we guarantee 100% satisfaction and deliver high-quality results.
Renovations and Re-fit Cleaning
Renovations and re-fits offer result in layers of dirt and dust covering everything throughout your premises. At White Spot Group our teams are experienced in all types of renovations and fit-out cleaning ensuring your whole premises is fully cleaned and ready for re-occupation. No job is too big or too small, we can provide cleaning services to suit your project needs.
Cleaning Exterior Areas
White Spot Group constructions cleaning includes cleaning internal cleaning and external clean-up as well. We remove debris and rubbish from around the exterior of buildings to ensure the site is clean inside and out. We also offer high pressure cleaning to ensure all dust, plaster and cement splatter is removed from external surfaces. Call our experienced consultants for an obligations free consultation and site visit.
Hand-over Deadlines
We understand construction timelines can be tight – our teams are willing and able to work to strict deadlines to ensure you meet hand-over deadlines to keep your client's happy. Providing the final polish is crucial and we pride ourselves in assisting our clients to deliver smooth hand-over transitions with 100% customer satisfaction and sign-off. We also provide cleaning services throughout the project, so you can hand-over a clean site for each phase of the project, ready for the next trade to start work.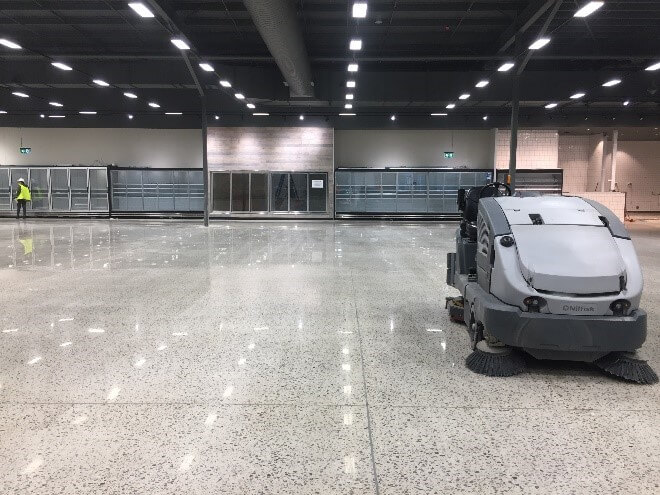 Site Office Cleaning
Our services also include regular construction site cleaning, including site offices, kitchens, and amenities. Regular cleaning ensures the health, safety, and well-being if all workers and ensures your site meets Government Health guidelines and regulations. We can regular daily, weekly, fortnightly or monthly services to suit your needs and budget.
Our construction cleaning services also include:
High-pressure cleaning
Removal of excess paint, plaster, grout, and cement from surfaces
Removal and disposal of dust, debris, rubbish, and rubble
Hard Floor Scrubbing and Polishing
Window and glass cleaning – internal and external
Dusting and polishing of all surfaces
Cleaning of all facilities and amenities
Call now to speak with one of our friendly team members to arrange a free consultation, site visit and quotation. Call now of 1300 797 632.