Professional deep cleaning of commercial kitchens
Expert, full trained and reliable staff
Quality guarantee and value for money pricing
Commercial Kitchen Cleaning Service
We provide free consultation and quotation. You can also reach us directly at 1300 797 632.
COMMERCIAL KITCHEN CLEANING SERVICE
Let us take care of your cleaning, so you can take care of your business.
Professional cleaning services to the hospitality industry, including deep cleaning of commercial kitchens to meet health, hygiene, and safety standards.
Best Kitchen Cleaning Service
Hygiene and food safety standards are crucial in the hospitality and food service industry making it ever-more crucial to employ the services of a professional commercial cleaning company. At White Spot Group our staff are fully trained and experienced in the most up to date industry best practice methods and techniques to remove built-up grease, dirt, and grime in the most difficult to reach areas.  We guarantee a hygienically clean kitchen workspace which will allow your staff to manage day-to-day food hygiene service more efficiently.
Request a Quote
Specialist deep cleaning services for commercial kitchens
Deep cleaning of commercial kitchens needs to be done every six to eight weeks to comply with food service safety regulations and to stay on top of potential issues such as pest infestation, and cross contamination. Regular deep cleaning reduces the risk of spreading bacteria which can occur if kitchen equipment, machinery, and surfaces are not cleaned thoroughly.
Quality Assurance
With international accreditation in Quality, Safety and Environmental management we guarantee quality customer service and performance delivery.
Quality service is our priority and we strive to exceed customer expectations in all that we do.
Fully trained Staff
Our staff are fully trained in-house in industry best practices to work quickly and efficiently.
We use specialised products, steam cleaning, degreasing and descaling processes to remove built-up grease and grime.
Specialist commercial kitchen services
We specialise in cleaning exhaust fans and extraction systems, rangehoods, ovens, cool rooms, ice machines, and all hospitality and food service
equipment.
Our expert cleaners are efficient and effective allowing your staff to focus on doing their job and leave the cleaning to the professionals.
Add-on Services
We provide a comprehensive range of services and cleaning solutions for the hospitality and food service industry to compliment our commercial kitchen cleaning.
This includes general cleaning of restaurants, bar and seating areas, restrooms, and all areas of your venue.
Frequently Asked Questions
How much does commercial kitchen cleaning cost?
Our professional sales team conduct an obligation free site visit to assess the specific requirements of each location to provide a cost estimate. We then provide a comprehensive quotation tailored to your venue.
We aim to provide competitive and affordable pricing with a guarantee of value for money and superior results.
We provide regular ongoing services, and also offer one-off deep cleaning services.
Why choose White Spot Group?
With triple international accreditation in Quality (ISO 9001:2015), Safety (ISO 45001:2018), and Environmental (ISO 14001:2015) management, White Spot Group is one of the leading commercial kitchen companies. Quality, safety, and environmental integrated management systems are embedded in all our operations, procedures, and practices.
Customer services is our number one priority. We are responsive, flexible and aim to exceed customer expectations. We guarantee a response to calls within 30minutes (Monday to Sunday 8am-6pm)
What additional services are provided?
We offer a full range of cleaning services for all hospitality venues including restaurants, dining areas, bars, pubs, hotels, cafes, catering facilities and all food service businesses. Services include cleaning floors, walls, doors, hand-rails, stairs, glass and windows, fans, tables and chairs, and all high-touch surfaces.  We clean all areas – toilets, restrooms, storage spaces, external areas and carparks.
Whether your business is large or small we tailor a cleaning package to suit the specific needs of your business and your budget.
Our friendly sales team are happy to answer any questions and provide an obligation free quote. Call now on 1300797632
Professional Kitchen Cleaning
Engaging the services of a professional expert commercial kitchen cleaning provider is a commitment to the health and safety of staff and customers, and an astute investment in the success of your business.
Contact us
Why White Spot Group is different from other Kitchen cleaning companies?
We hold the highest level of professional cleaning accreditation available - the international triple certification for Quality (ISO 9001:2015), Safety (ISO 45001:2018), and Environment ( ISO 14001:2015). Our integrated management systems guarantee the exceptional customer service, quality performance, safe work practices and highest environmental standards.
Request a Quote
Request a free quote.
At White Spot Group we pride ourselves on delivering high quality service and exceeding customer expectations. Our expert Commercial Kitchen Cleaning team managers are ready to discuss your needs and provide an obligation free consultation and quote. Call us now on 1300 797 632
A choice that makes the difference.
Customer focused

Customer service is our number 1 priority. We believe communication and being responsive to client's needs builds strong lasting partnerships and superior outcomes.

Quality matters

Our quality assurance systems monitor and track performance for effective improvement over time. These systems are embedded within our daily tasks and evaluation processes.

Leadership

Accountability and responsibility flow from the top down. We invest in our employees through proper training and expect the best contribution and highest ethical behaviour.
For a free site visit and quotation,
just give us a call.
Get started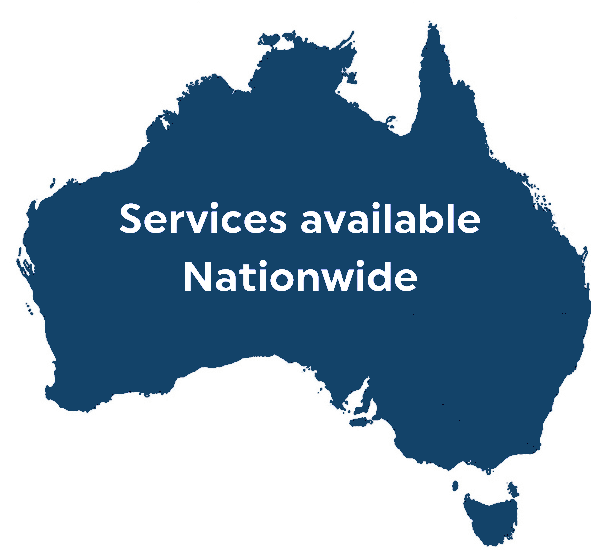 Let's get in touch
We provide free consultation and quotation. You can also reach us directly at 1300 797 632.