Tips to reduce commercial cleaning expenses
The pandemic has put a spotlight on hygiene practices and heightened cleaning standards. Businesses have needed to review their cleaning regimes and step-up cleaning frequencies and protocols to meet stricter guidelines to ensure a clean, safe, and healthy workplace for staff, customers, and visitors. Although cleaning costs may have risen to meet the new health standards, there are some simple ways to reduce expenses and lower operating costs.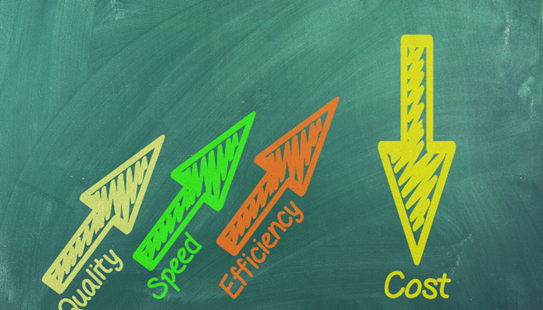 Rather than simply focussing attention on reducing labour time, there are other practical and easy tips to reduce commercial cleaning expenses. Some suggestions include:
1. Purchase high quality cleaning products and buy in bulk.
While the initial outlay may seem more expensive, using high quality cleaning products reduces the amount of product required to get the job done.  Higher quality products are proven to be more effective, thus reducing the risk on contamination and ensuring a healthy and safe environment.   Buying cleaning product in bulk also helps to reduce costs.  If storage is a problem, check with your commercial cleaning provider.  At White Spot Group we purchase cleaning high quality products in bulk and pass those savings on to our clients. 
2. Regularly maintain and update equipment
Using old, out-dated equipment impacts efficiency and the effectiveness of cleaning. Ensuring cleaning staff have the latest, well maintained equipment and tools reduces cleaning time, so staff are not wasting time cleaning their equipment and taking longer to get the job done.
3. Update dispensing systems and review consumable costs.
Technology is advancing in the cleaning industry. Many dispensing systems available now feature innovative technology solutions that improve quality and efficiency. These new systems help to reduce waste, improve cleaning efficiencies, and enhance the user experience. The latest soap dispensers and towel dispensers have sensor technology to provide staff with real-time, actionable information about cleaning needs.
Using poor quality consumables can also impact costs. Cheaper products tend to create more mess resulting in more cleaning time and poorly impact the visual appearance. Investing in latest technology and sourcing quality consumables can help reduce wastage, improve performance, reduce operational costs, and create an enhanced user experience. At White Spot Group we work with our clients to assist them to find cost savings through improved product delivery systems and consumables supply.
4. Incorporate tidiness into workflows.
Encouraging staff to keep desks and workspaces neat and tidy, reduces the amount of time required by cleaning staff to clean these areas. This will have a direct impact on cleaning routines, shortening labour time, and reducing the cost of labour. Consider having centralised waste bins, rather than a bin under every desk – this will further reduce labour time. A clean and tidy workspace not only improves cleaning efficiencies it also improves workplace safety, productivity, and morale.
5. Schedule cleaning during daylight hours
Often commercial cleaning is scheduled after hours, at night, requiring the building lights to be left one until the cleaning is completed. The pandemic has focussed attention on essential cleaning services, and with the need for more regular cleaning, many organisations have cleaners working throughout the day. This has the dual benefit of improving cleanliness and reducing costly lighting costs. At White Spot Group our staff are fully trained, uniformed and experienced in cleaning with minimum disturbance to staff and customers.
6. Choose the right supplier.
Using the services of an experienced reputable commercial cleaning supplier is an investment in your business. Choosing the right supplier can have a major impact on your cleaning and operational costs. Look for a provider who is internationally certified in Quality, Safety and Environmental management, so you can be guaranteed of high-quality customer service and performance delivery.
At White Spot Group we work in partnership with our clients to tailor cleaning solutions to meet their needs and their budget. We undertake regular monitoring and evaluation to ensure continuous improvement and look for ways to pass cost savings on to our valued customers.
White Spot Group is one of Australia's leading commercial cleaning companies. We have achieved the highest level of international accreditation in Quality (ISO 9001:2015), Safety (ISO 45001:2018), and Environment (ISO 14001:2015). Our integrated management systems guarantee exceptional customer service, performance delivery, safe work practices and the highest environmental standards.
For an obligation free site visit and quotation call one of our friendly team on 1300 797 632