Going above and beyond to get the job done!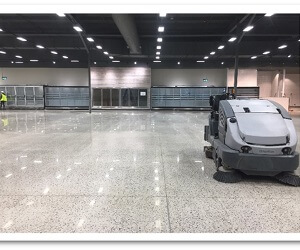 When Caddens Corner, a new neighbourhood shopping destination in Penrith City opens in mid-November 2020 the local community will benefit from an innovative new retail and cultural precinct, as well as the creation of over 400 new jobs.
The four-hectare site owned by Western Sydney University, located on O'Connell Street, is accessible from the Great Western Highway, the M4 and is close to Werrington Train Station. The centre's sustainable 5-Star Green Star Design incorporates natural ventilation, harvested rainwater for landscaping, and solar-powered lighting in the carpark to ensure centre will meet the needs of the growing community. The retail precinct includes around 9,000 sqm retail space with:
A full-line Woolworths Supermarket and BWS liquor store
Around 5,000 sqm of specialty retail/food outlets
Food and dining precinct, childcare centre, medical centre and gym
Carpark with more than 500 spaces and an EV electric vehicle charging facility
The construction of Cadden's Corner was managed by Mainbrace Construction one of Australia's largest and most experienced retails builders. During the construction phase of the project more than 600 jobs were created, as well as 1600 tradespeople being engaged to complete the work. Towards the end of the construction phase, large-scale cleaning projects were needed to ensure the premises were spotlessly cleaned and ready for hand-over and occupation by the retailers. Mainbrace awarded White Spot Group Pty Ltd the construction cleaning contract to clean the large newly built Woolworths store. As the hand-over deadline was very tight, White Spot Group had to work around hundreds of tradies still working on-site to finish the internal fit-out. The job required White Spot Group to provide experienced staff and specialised equipment such as scissor-lifts, scrubbing machine, buffer machine and ride-on floor sweeper to get the job done efficiently and quickly. With a "can-do" attitude the White Spot team developed a plan to bring in extra cleaning crews, working rolling shifts all day and all night and throughout the weekend to meet the tight hand-over deadline on Sunday night! Mainbrace Construction's Project Manager was there to sign off on the cleaning job and was overwhelmingly impressed with the quality of White Spot Group's work!
The feedback from Mainbrace Construction was that not only were they extremely satisfied with the high quality of the cleaning, but it was also one of the easiest and best hand-over's to Woolworths they had ever had! White Spot Group are proud of their commitment to delivering high-quality work and the effort of their staff who went over and above to make sure the job was done to the highest standard and on time. In recognition of great work, Mainbrace Constructions have placed White Spot Group Pty Ltd on the preferred supplier lists with many more jobs already awarded and in the pipeline.
For construction site, cleaning and all other cleaning jobs call White Spot Group for an obligation free site visit and quotation. 1300 797 632 or info@whitespotgroup.com.au.