Carpet Care and Maintenance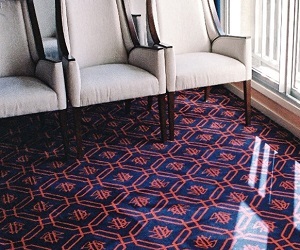 Carpet is one of the most popular flooring options used in commercial facilities to create a comfortable, aesthetically appealing, and more upmarket environment for occupants and visitors. In hotels, carpet is used to provide a cosy, at-home feel, and modern carpet tiles are often used for easy installation in large facilities such as airports and function centres. And while carpet can be a cost-effective option compared to hard flooring, it is a significant investment and requires regular maintenance and upkeep to keep it looking good and presentable.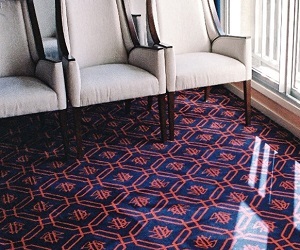 Carpet care in high-traffic areas can be challenging as it is often is the first point of entry for many facilities creating a first impression for your organisation. To maintain carpet at its' best and to avoid costly problems it is essential to have a carpet care regime in place that incorporates the best tools and the best methods. With so many different types of carpet care options and offers on the market today it can be overwhelming to understand the benefits and disadvantages, but there are some key things to keep in mind to ensure carpets are cleaned as thoroughly and as safely as possible.
1. Carpets cannot be disinfected – they can only be sanitised
Only hard, non-porous surfaces can be disinfected. Carpet contains small pores, and its open weave can collect dirt and germs. Although germs and viruses can be trapped in these small pores in carpet, they are less likely to transfer to other surfaces and therefore don't survive very long. The first step in sanitising or disinfecting any surface is to clean it. This removes pathogens hidden in layers or dirt and dust. For carpets this means thorough vacuuming to remove loose soil, crumbs, and other substances, before deep cleaning and sanitising can take place.
2. Proper tools including the right vacuum makes all the difference
It is important to select the right tools for optimum maintenance care. A dual-motor vacuum with high-efficiency particulate air (HEPA) filtration system which traps airborne dust, allergens, and pathogens instead of releasing them back into the air, is essential to do the job. One motor dedicated to suction and the other to turning the brush ensures deep cleaning in one pass. Dual motor vacuums are available in upright, backpack or canister models for ease of use and mobility.
3. Choosing the right cleaning product is essential
To sanitise carpets, choosing the right cleaning product is essential when deep cleaning carpets. A pre-spray solution is applied to relax the carpet fibres so they open to prepare the carpet for deep cleaning. Antimicrobial agents can be added to the carpet cleaning solution to reduce and control the growth of odour causing bacteria and fungi, and sanitising spays applied while the carpet is still damp. However, it is crucial that all products used are certified, used in accordance with the manufacturers instructions and tested prior to use. Using the wrong products can not only be inefficient, they can damage the carpet or worse harm human health.
4. Cleaning for health, safety, and well-being
During the recent pandemic cleaning for health, safety and worker well-being has become just as important as cleaning for appearance. There is heightened awareness of cleanliness in the workplace and now more than ever, employees and visitors are paying close attention to appearance of the workplace and all commercial spaces. Regular cleaning and carpet maintenance must be prioritised to improve the health of buildings and to ensure the well-being and comfort of occupants, employees, and visitors.
Carpet care needs to be prioritised within any organisations cleaning program. Caring for carpet goes beyond reacting to spills and spot cleaning – it requires regular, daily maintenance and ongoing care. Cleaning with proper tools and products is essential and knowing what steps to take when problems occur is crucial. Using cleaning professionals to manage the care of carpets in your building is an investment in your business. At White Spot Group, our cleaning staff have the right tools and understand how to care for all surfaces and provide specialised carpet cleaning services to help keep your carpet looking its best for longer. Call now for a consultation 1300 797 632